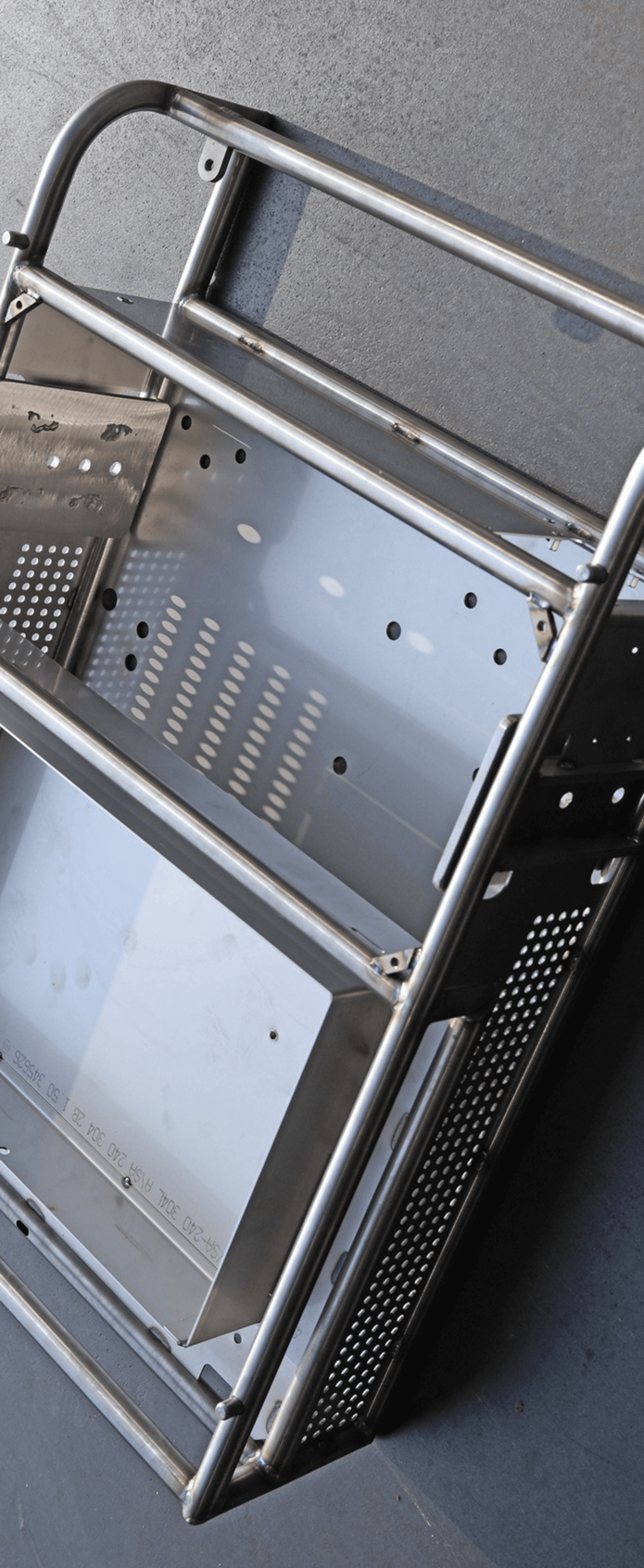 From design to completion
For several years, we have been supporting companies offering technological equipment. Thanks to our know-how, we are able to meet their expectations and guarantee compliance with the specifications.
Precision machining at the service of technology and industry
At AMB, we support our customers from A to Z, thanks to our many trades. From our design office to our production departments, we manufacture tailor-made elements for our customers down to the smallest details and the smallest finishes.
Our obsession with the "finished product" makes our company a real benchmark in this field. A true reference in stainless steel, we are also able to work on different materials, all equally noble, such as titanium, bronze, carbon, brass…